Nobody is born a traveler. What I mean is there is always a first time for everyone. Everyone needs guiding tips to travel smart unless one is a frequent traveler.
It's not like you thought a night before and just started off the next morning to a random place. It might be alright for a night out, or a college kid just looking to have a little bit of adventure in life.
But if you want to travel seriously you would have to plan the trip out. So, here I am, with all my traveling experiences for the last 4 years, giving you easy travel tips to make your journey enjoyable. What is the first thing you think when you plan for a vacation?
Let's Get you started!!
Choosing a Destination
Choosing a destination as per the season is very important. You cannot plan a trip to Rajasthan in June or July. India is filled with beautiful places and you can choose to go to any one of them, but if you go to the wrong place in the wrong season then you will end up with a bad experience.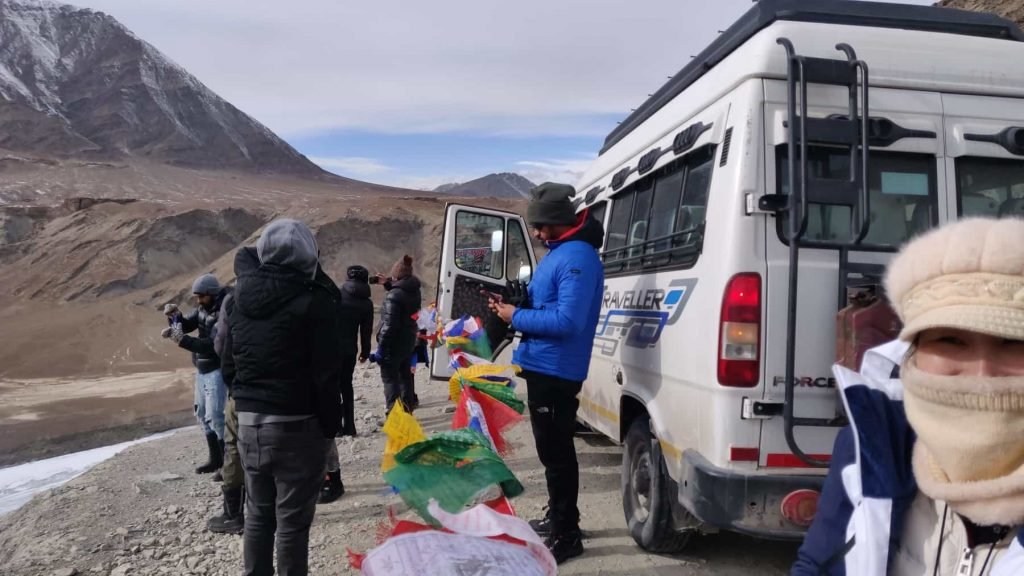 Feeling tiresome already! Let's not break a sweat, I'll try to make things simple for you. First choose the season/month you wish to travel in and google a trending location as per the terrain you wish (Mountains or beach etc). Once you find a place just look for the possible routes.
Once you are done with that check for things like temperature, the best time to travel, tourist attractions of the place, and reviews of other peoples, and then make your decision.
Then you need to decide the mode of transport. Traveling by own vehicle is the most convenient, but you can get hold of the public transport schedule or hire a taxi or if your destination is far off, check for the flights or train schedule.
Once you have decided on the place to visit and mode of transport, make a bucket list of local tourist attractions, shopping places, places to eat, adventure activities around that place.
This is the first out of the remaining tips to travel smart and be at the right place at the right time.
If you choose a place for an event or festivity, you'll surely be enjoying more. If you want a travel guide to Ladakh please visit here. Check out which is the best season to visit Ladakh here.
Also Read: Jibhi Travel Guide
Travel Budget
Well, to not empty your entire pocket at once you have to make a budget. And for that, it is very important to decide the number of days your trip will be.
If you are working in a corporate field or self-employed or a government employee you would have to plan your leaves. You can mix up holidays with weekends to increase the number of days.
Once you decide the number of days, start saving side by side. What all things one needs to consider for planning a budget is the expenses on accommodation, transportation, food, shopping, adventure activities. Once you have made a bucket list of places to visit on the trip and marked them on your map, look for nearby places to stay, eat, shop as per your budget.
So managing your budget is an important aspect and the second tip from our list of 5 tips to travel smart in India.
Most importantly, if you are traveling off-season you can get hotels and other accommodations at good prices and will be able to save more.
Try Out New Deals
Do not forget to check the best deals for your traveling and stays. If you are planning to book a flight, try to book at least 2 months before your travel. You will get it at the best prices with lots of best offers.
There are a lot of people who prefer to book hotels in advance, but I always travel with my friends and I would recommend to reach the destination, explore the area with a nice view and then check-in to the hotel. Still, you can get good deals, just keep an eye on sites like CouponDunia, MakeMyTrip, Yatra.
Packing Important Things
While traveling the best strategy is to pack the essentials to keep the weight check of your luggage.
One most important tip- do not forget to carry a bathroom slipper or crocs slippers because you are not gonna wear those shoes once you reach the hotel.
If you are packing for the winter season carry an extra pair of socks or maybe two pairs, a woolen cap, and a pair of gloves and keep them in the outer pockets of your bag.
Pack all your important things in advance, but do not overweight your luggage. Likewise, if you are going on a trek you just need to carry a good pair of shoes, a nice backpack, and a thick jacket with some fleece and thermals.
In this case, a quick Google search will help in the selection of the right clothes and necessary things accordingly.
The Last Moment
By now you would have decided where you are heading, how you are going, what all places you will see, what you will try, what all to pack. Here are some additional pointer,
Always carry a water bottle and the necessary documents.
Try to make a rough itinerary for yourself which includes the routes and some common places to stay, some specialty of cuisines, and the adventures too. Try it for your own experience and don't forget to share the experience with us.
Keep enough cash with yourself because several places in India are very remote and you hardly find one or two ATMs on the route.
I would suggest doing a quick research for data/internet especially if you plan to visit remote places like Ladakh or Spiti. Find some local numbers on the internet of the desired place like you can call any travel agents and check with them for the availability of a new SIM card or any other option.
Moreover, If you have any questions in your mind before you start or plan your journey feel free to ask us, we will give you the best possible solution. You can comment below and we will be there with our best answers at the earliest.
Hope so you found our 5 tips to travel smart useful and informative.
Enjoy the journey!
Some Related Useful Topics
Here are some related topics you might find useful: