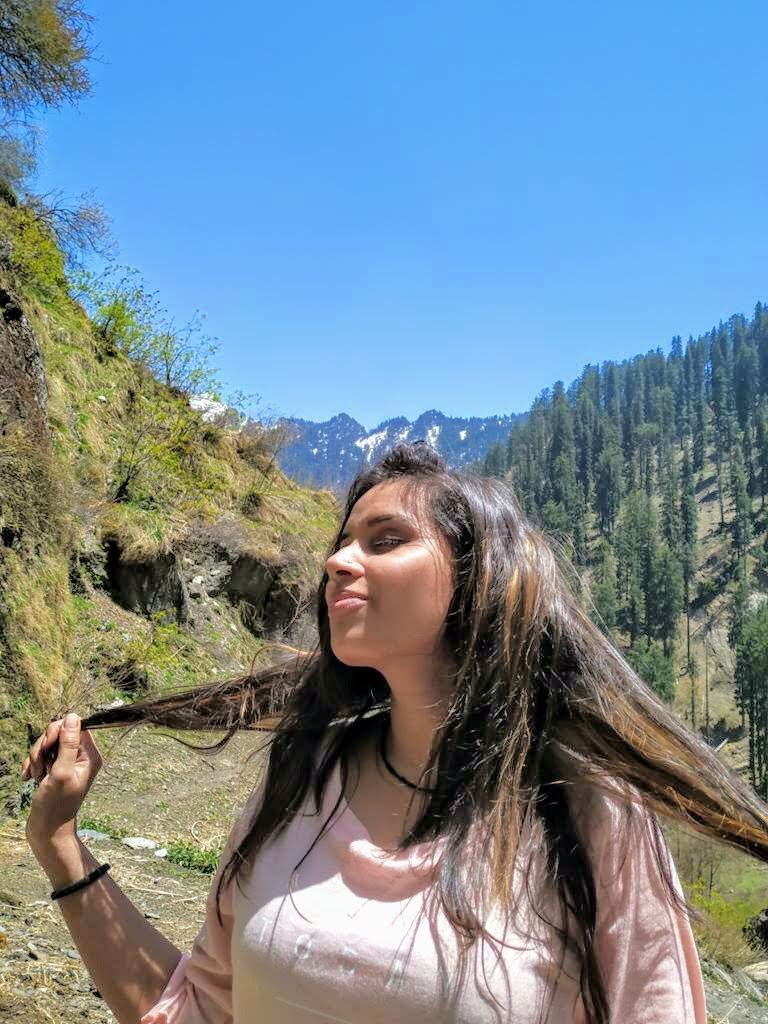 Kasol is a hub for the backpackers and famously known as the paradise in the wilderness. There are so many offbeat places to visit near Kasol. The true meaning of getting high on life with an exotic environment can not be found anywhere but in Kasol, which is 31 km away from Bhuntar. Lying in the lap of Parvati valley, this place is also famous for the picturesque views of the Sylvan hills, several trails for trekking places, and the wilderness of the place.
Whether you are an adventurer, traveler, backpacker, or an alpinist, this place should be on the top of your bucket list. Once you reach Kasol, you get the mini Israel vibes as a lot of Israelis have settled in the town. The young crowd on the roads, aromatic delicious cuisines in the restaurants, and the wildly grown herbs will put you under a spell.
Best Time To Visit Kasol
Although Kasol is an all-season visit, but I would suggest you to check the weather beforehand as you plan to leave for Kasol. But, the best time to visit Kasol is March To June.
Due to heavy rainfall and landslides in the monsoons, it is advisable to avoid traveling in July and August. However, if you are in love with strutting around in cold chilly weather then the right weather is October to February. Do not forget to check the status of roads during heavy snowfalls.
The roads are well maintained and the weather is well suited throughout the year so just check if the temperature is in your favor or not and plan accordingly.
How To Reach
Kasol is a divine abode of travelers.
As I said, the roads are well maintained and there are numerous options to reach Kasol. Keep in mind this journey is not a short way to go, it takes around 11-12 hours if you are driving on your own.
If you are traveling solo, the best option I would suggest is to take a bus from ISBT Kashmiri Gate, Delhi, and reach Bhuntar. (As, most of the buses leave for Manali) and take another bus or shared taxis to reach Kasol.
The distance from Delhi to Kasol is around 511 km one way. Below mentioned is the route that I always choose.
Delhi – Karnal – Ambala – Kharar – Rupnagar – Bilaspur – Mandi – Bhuntar – Kasol
Also, if you are coming from a different country or state, book a flight to Indira Gandhi International Airport in Delhi and from there you can take bus/cab or you can take another flight to Bhuntar airport which is hardly 31 km away from Kasol.
Places To Visit
There are a lot of places to visit in Himachal but Kasol has an addictive air. The gaggle of youngsters, rustling sound of Parvati River, diverse trekking trails to the peaceful villages, and the mouth-watering cuisines in the cafes. Here, nature provides you with so many attractions that you can explore.
Chhalal
Do you want a good experience in a low budget?
If the answer is yes, then I believe a 20 min trek from the city area should not be a big deal for you to reach Chalal. The way from Kasol to Chalal is quite simple as you can ask any local there. Crossing through the gushing waters of Parvati River, wandering along the thick pine trees, and making your way through the large rocks; you get a tribal vibe.
Don't worry about the food and accommodation as the village offers you both on a very good budget. The trail to Chalal is along the river so you can spend some time near the river and enjoy the nature's melancholy.
Rasol
Have you ever wanted to spend the night under the sparkling stars?
Though most of the people prefer to go on Kheerganga Trek or some other treks near Kasol. You can have a new experience of the untouched villages in Kasol. Rasol is located 10,000 feet above sea level and it's an 8 km trek one way. The trail has it's ups and downs.
It takes you through the red and pink rhododendron trees which do motivate you to go further. But I must say, the trek is moderate to difficult. So make sure if you are ready to push your body, especially if you are a beginner.
Depending upon the season, not many people visit this place. But, you might find some locals as well as shepherds and you would definitely get the feel of the remote villages in the Himalayas. Make sure to carry your water bottle as you would not find many running streams to fill yourself up.
Kheerganga Trek
Kheerganga is a famous place for backpackers to unload themselves. You can enjoy the dip in the holy hot water spring which is an open pool with a picturesque view. This trek is also suitable for beginners, couples, and solo travelers.
Also Read: Triund Trek- A Perfect Trek for beginners
To see the panoramic views of Kheerganga, you need to reach the small village, Barshaini. A tiring and yet refreshing 12 km walk on the trails followed by the rustling sound of the Parvati river is perfect to spend your weekends. The trek is well-explained by the marks. You can also hire the guides and porters at the starting point of the trek, if needed.
What to see at Kheerganga?
Kheerganga Trek is easy for all, but some steep ascends may tighten your muscles if you are a beginner. So be prepared for that. Once you reach the top, take a dip into the holy Parvati Kund. You can also visit the Kartikeya mandir just above the kund. It gives a holistic view of the valley.
You can get so many options for camping and bonfire once you reach Kheerganga. So, spend one night at the top and feel the scenic hamlets of Himachal Pradesh.
The next day, wake up in the majestic beauty of nature. After having breakfast start heading back to Barshaini along the same route. On your way back, you can visit the holy shrine of the Hindus and the Sikhs, Manikaran Sahib.
Tosh Valley
As you start to walk on the trail. You will feel the traces of herbs in the air due to the nearby plantation in the valley. The village is less explored and is the right place to do meditation with clean, pure, and peaceful mornings. You can get a psychedelic vibe from this place.
Take a long walk through the wooden houses where you get a feel of the hippie colony. Tosh is a remote village which is far away from the modernization. Still, the place has a different impression on the heart of every visitor.
Once you start entering the village, you would be able to find so many cafes and restaurants with lovely lights and psychedelic paintings give you a hitting vibration.
Try to go up to the hilltop and enjoy yourself with the fabulous views of the Tosh valley. Not only Indians but tourists from all over the world especially Europeans and Israelis seem to be familiar with this place.
You can easily get buses from Bhuntar or Kasol which directly leads you to Barshaini. Barshaini is the starting point of Kheerganga Trek and Tosh itself from where you can hike and get the accommodation.
Malana – the magic valley
Wanna lost in the magic valley of Himalayas?
The place is known as the little Greece of Himachal Pradesh. It is located remotely at an elevation of 9,938 feet above the sea level. Malana village is known as the village of taboos. It has its own age-old rules and every visitor should be aware before entering the village.
The people of Malana village claim to be the descendants of Alexander. So they intend to maintain the pure Aryan race. They do not allow any outsider to touch themselves, not even the wall of their houses.
What is Malana Like?
People in Malana seem to be strange for you but that is how they have made their rules and I would encourage you to respect them. They are not very friendly to talk or to get clicked. Videography is completely prohibited in the village but you can take the pictures for your memories. It is quite strange that there is no involvement of the cops to seek any kind of help.
Wandering in the village with a mix of narrow and wide trails you can see the traditional houses of Malana which are built-in Kath Kuni style. According to the locals, it has some unique purpose to built houses like this.
When I visited this place I heard them talking in some different language . I was curious to know what language it is. The shopkeeper told me that the language is Kanashi spoken by the locals.
Outsiders are not allowed to learn their language due to the strict rules of Malana village. Also, forget it if you ever plan to fall in love with a village girl in Malana, because they do not allow any outsider to marry a man or a woman.
Be wary of the local Culture
There are so many restrictions in the village but Malana is quite famous for travelers all around the world. As this place grows the finest and purest herbs in India. It is also famous for malana plantations. The fragrance is so intimidating that it pleases the senses from a distance.
There are not many options to stay but as you reach the end of the village you will get some options to stay at a very cheap price and trust me the view is out of this world.
Out of all my best treks in Kasol, I felt Malana had the most outstanding and magnificent view of the mountains. You can also go for Chanderkheni Pass trek which is an easy walk at the start but gets steep along the way.
Some of the other valleys are hidden and not explored by the peoples but if you have some more time and want to connect your soul with nature, let your wilderness and curiosity guide you.
A desire never ends but I suggest explore a single place for not more than 2 days at a time so that once you come back you feel yourself connected to the place.
Some Extras
Kasol is famous for its non-Indian culture and the hub of the youngsters, lip-smacking Israeli food. One of my suggestions is to try Shakshouka served nicely with poached eggs and a tangy dip of tomato curry along with hummus and pita bread.
Also, there is a German bakery in the city area. You can check with the locals because earlier it was on the main road but now it has been shifted to some other place.
If you are looking out for Indian continental food then you are at the wrong place, because this place is famous for the Spanish, Israeli and Chinese cuisines.
Important Things To Remember
Kasol is a place that offers you many trails with easy and moderate paths to explore. Try to pack things accordingly. Here I am giving you some important things to remember from my two-time experience.
The total distance is quite long from Delhi, try to book your cab/bus in the night so that when you open your eyes you would have reached the magical world.
Driving on your own is also a convenient option but do not forget to get your vehicle serviced beforehand.
You have to walk a lot every day, so better to pack some light trousers, shorts, and light-weighted clothes.
Try to keep at least one light woolen stuff even if you are traveling in May- June. But in winter it gets very cold, so do not compromise on packing good quality woolen clothes.
Keep a bathroom slipper or crocs slipper always while traveling.
During the treks, there are limited shops especially in remote areas like Rasol, Malana, Chanderkheni. So keep some snacks, bars, and 2 water bottles are enough to beat the heat.
Wear good quality trekking shoes while walking on the rough trails.
Respect the people and their culture because the villages of Kasol are far away from this modern world.
Do not forget to seek the blessings and have the tasty langar in Gurudwara, rice cooked in hot springs.
Carry enough cash so that you won't regret it at the top, ATMs availability could be in the city areas not in the village.
If you don't want the sunburns do not forget to carry a sunscreen lotion.
Mobile networks are available in Kasol but as you move to the top, you hardly get the networks but if you have BSNL network, you are all good.
Remember all the important things and plan your holiday accordingly. This place will fill your heart with loads of memories at a very good budget.
Further, If you need any help or have any queries, feel free to ask us. Comment below and we will get back to you at the earliest
Some Related Useful Topics :
Here are some topics you might find relevant and useful for planning your trip: